Fux-online offers comprehensive information on Johann Joseph Fux (ca. 1660–1741), the most important composer of the Austrian baroque. It provides texts about
Fux
and Fux research as well as additions to the scientific
edition
Johann Joseph Fux – Works
. For chosen works,
practical performance materials
(parts) are made freely available at Fux-online. In addition, the website offers link-lists to
digitized manuscripts
,
portraits
and
other editions
.
Fux concertato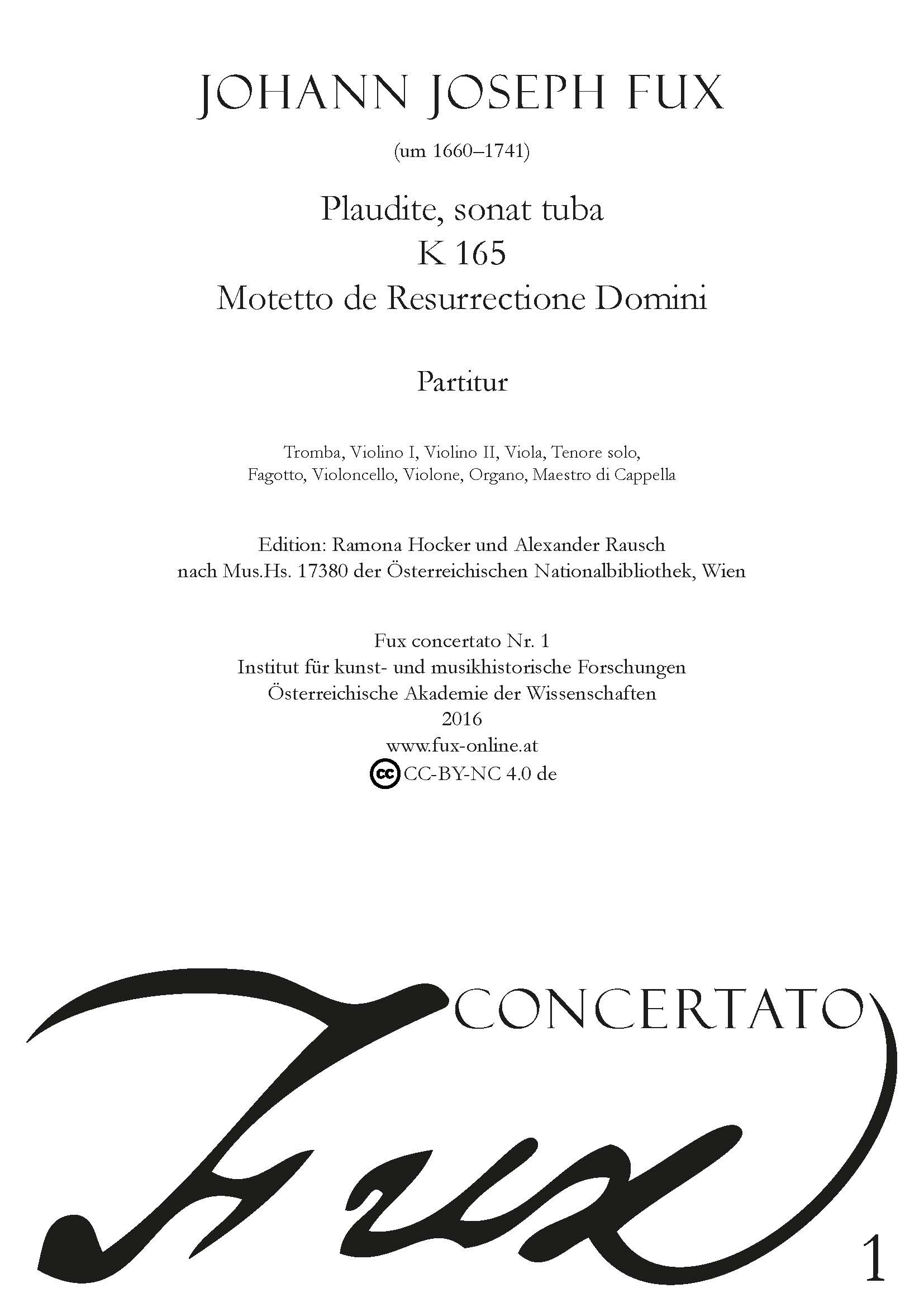 As a supplement to the edition Johann Joseph Fux - Werke published by Hollitzer, performance materials are made available as open access in the Fux concertato series. It includes material for volumes that have already been published (as in the case of Messe K 34a = volume 1 of the works edition) as well as editions specially prepared for music practice (as with the motet K 165, cf. the illustration). These result from collaborations with renowned festivals such as the styriarte or the Resonanzen as well as other performances. Works that for various reasons are not included in the printed series can appear online. As a rule, a conductor's score, parts and accompanying texts (music-historical introduction, critical report, song texts, etc.) are offered as PDFs.

---
News
Older contributions from this category can be found in the archive and in the list with past events.
---
Concerts
are listed in the menu "Events" and in the menus "Past events".
---
The contents of this portal are constantly being expanded. A database with a catalogue of works is in progress, which will enable a quick search for work numbers and titles. Relevant information for performance practice – such as keys, instrumentation and editions – is also recorded. A Fux bibliography is also successively built up along with the database, which can be used as a reference list until the searchable database is published.
For further information, comments and questions, please contact us at info[at]fux-online.at